Fall 2017 Applications Open
August 5th, 2017 - August 20th, 2017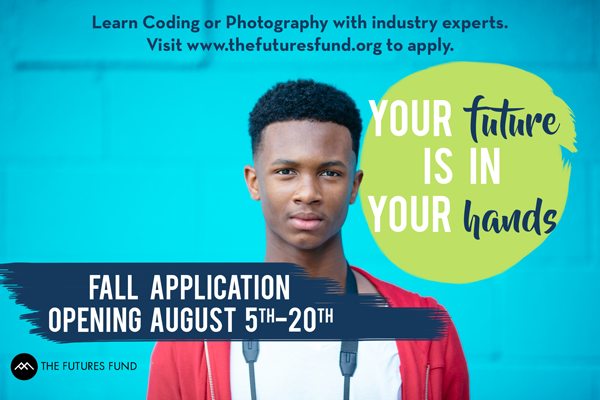 If you know of middle or high school students who would thrive in The Futures Fund coding and photography courses this fall (which we know you do) please help us spread the word.
Spring 2016 Photography Exhibit
May 27th 2016, 6:00 PM — 9:00 PM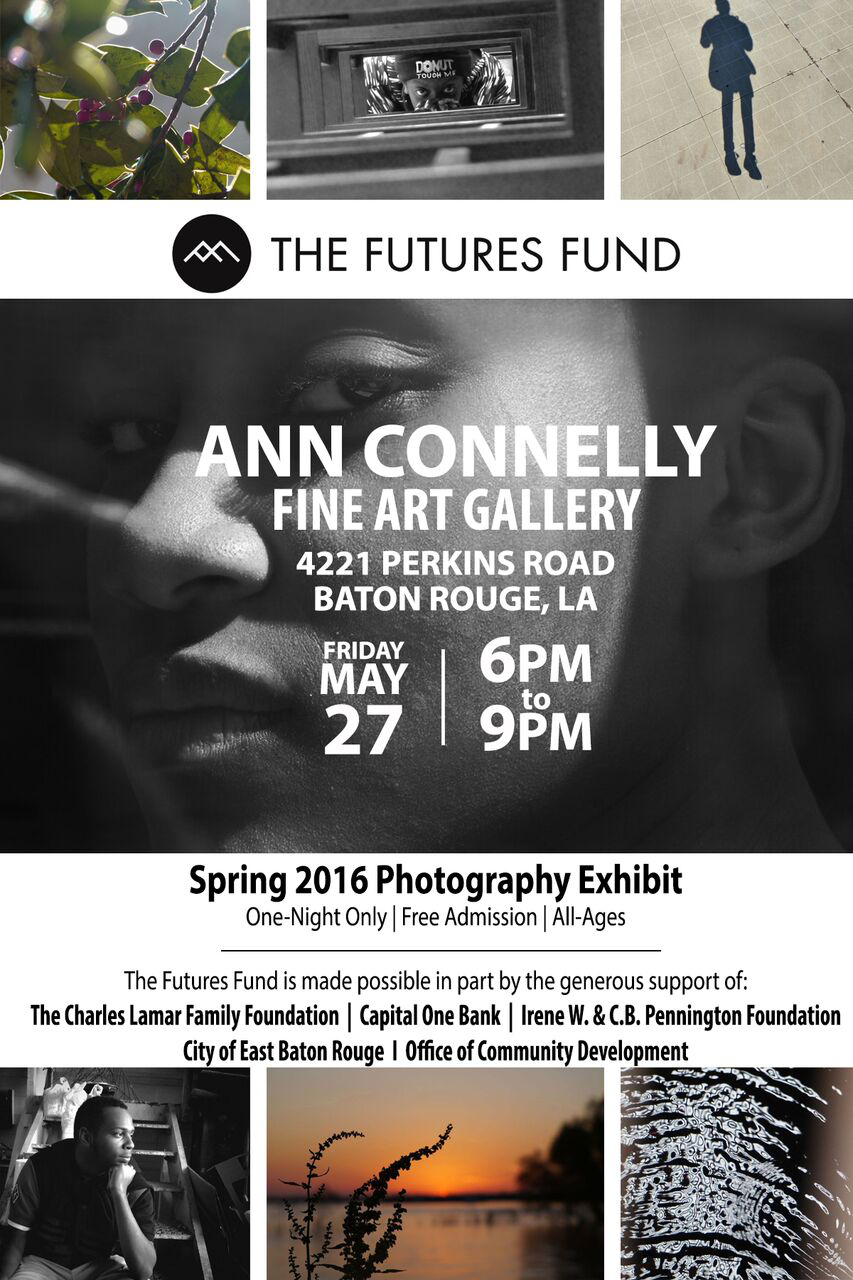 Student Showcase
April 16th, 2016 : 9:00 AM — 12:00 PM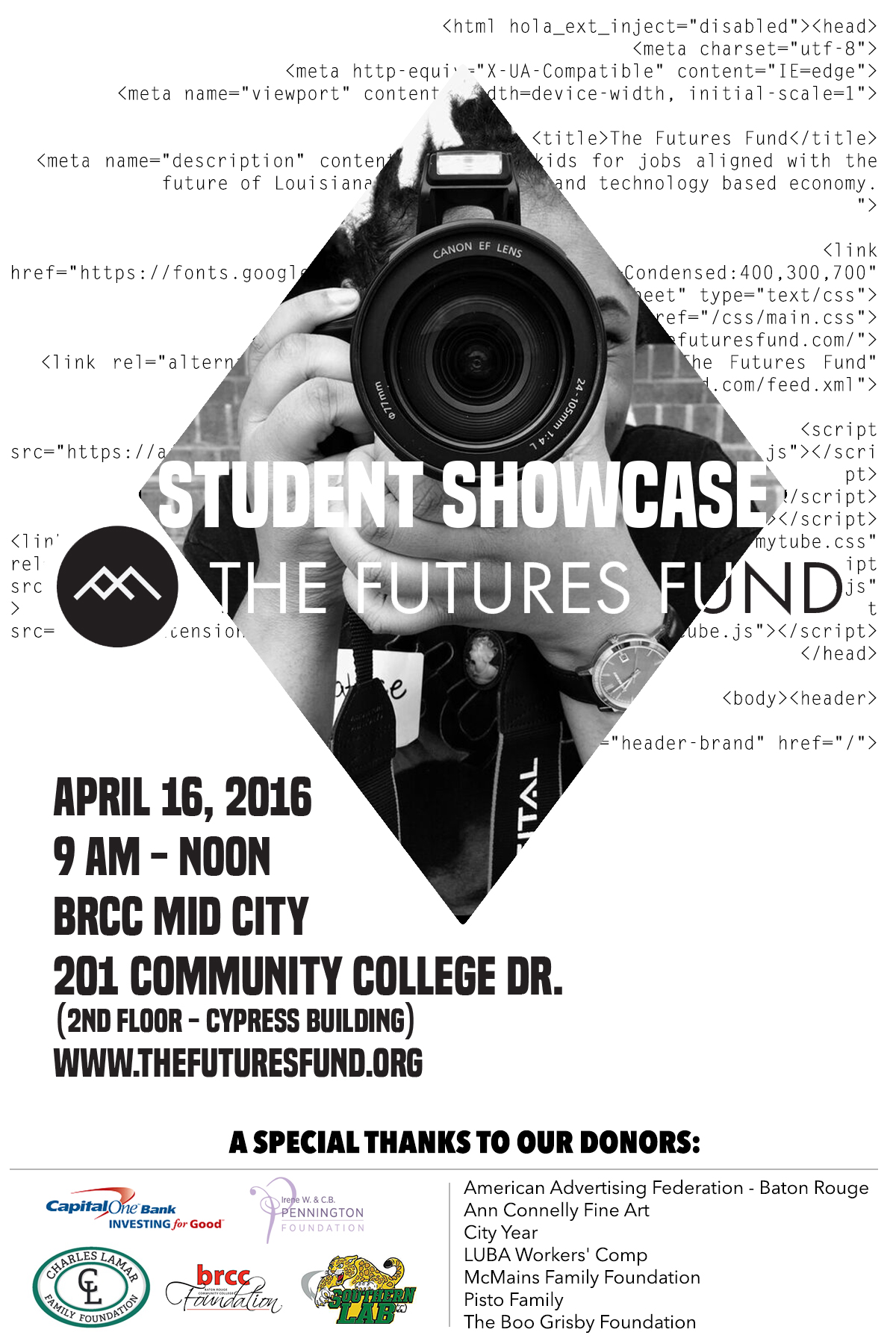 Dr. Martin Luther Jr. King Day of Service
January 18th, 2016 : 7:00 AM — 3:00 PM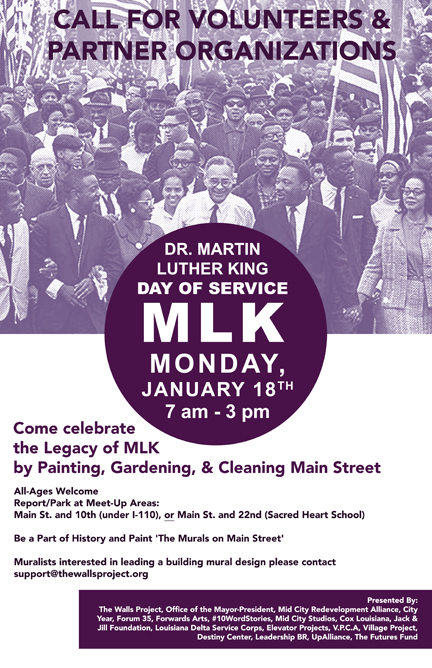 CALL FOR ALL VOLUNTEERS & PARTNER ORGANIZATIONS
Come celebrate the legacy of MLK by cleaning, gardening, & painting 'The Murals on Main Street'.
Be a part of history. All ages are welcome.
Parking & Meet-Up Areas
Main St. and 10th (under I-110)
Main St. and 22nd (Sacred Heart School Lots)
Presented By:
The Walls Project
Office of the Mayor-President
Mid City Redevelopment Alliance
BREC
City Year
Cox Louisiana Jack & Jill Foundation
Louisiana Delta Service Corps
Forum 35
Big Buddy Program
PPG Paints
Forwards Arts
#10WordStoriesBR
The Futures Fund
Build The Fire
Leadership BR
UpAlliance
Christian Outreach Ministries
CACRC
Small World Int'l
Made Groceries
Baton Rouge Music Studios
WHYR Community Radio
Elevator Projects
Mid City Studios
V.P.C.A
Village Project
Destiny Center & Dialogue On Race Louisiana
Food & Beverages Available
Free Coffee: Starbucks Coffee Company
$1 Slices of Pizza: Schlitz & Giggles
$1 Plates of Spaghetti & Meatballs: Our Cousin Vinny's Pasta Sauce
Student Photography Exhibit
November 12th, 2015 : 6:00 PM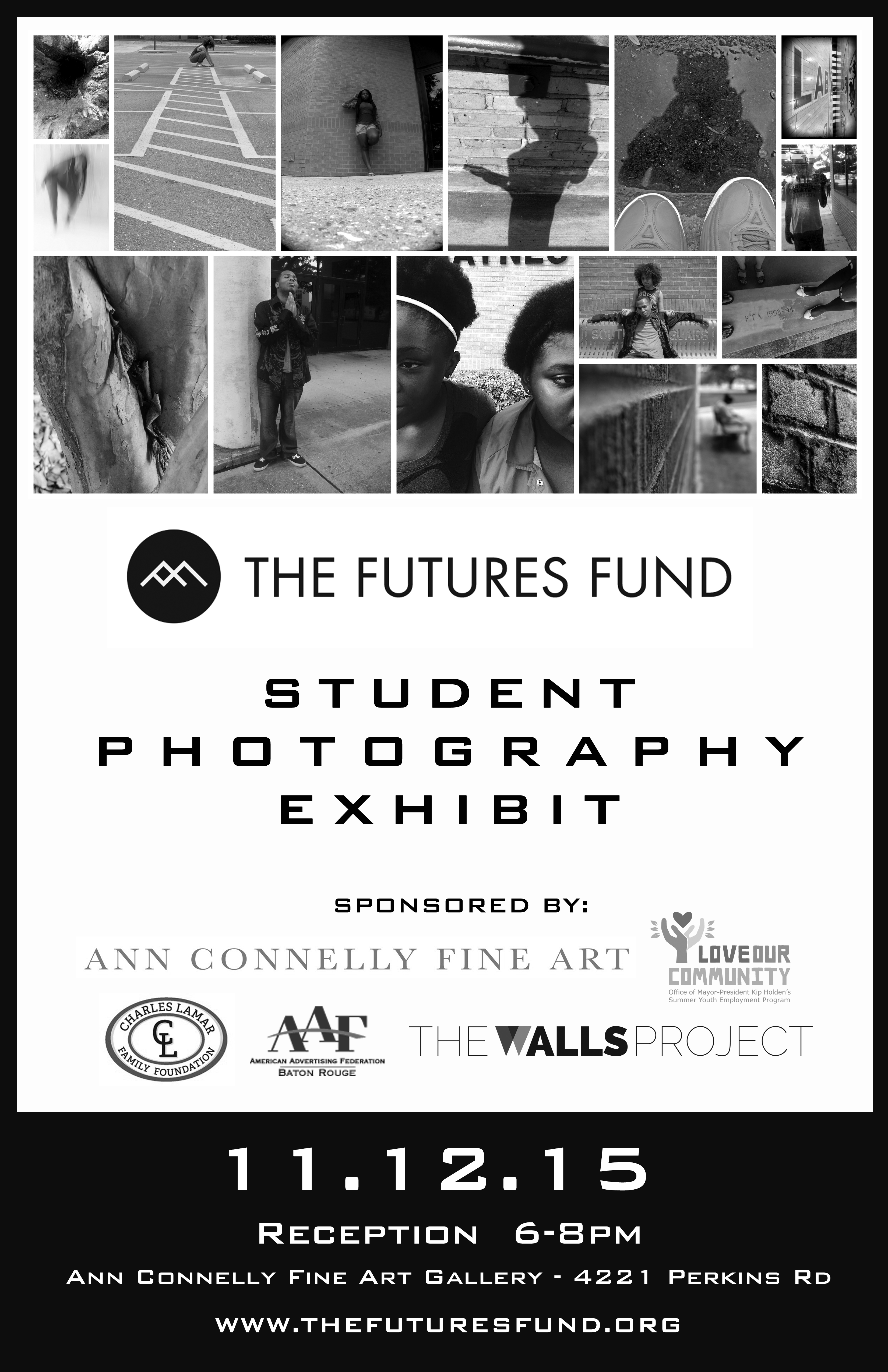 DIGITAL

We teach computer programming and design skills to youth. This program leads to paid internships with local software companies and website design programs.

VISUAL

We teach documentary photography skills to youth. This program leads to the creation of paid event and portrait photography opportunities as well as prints featured in local galleries to be sold publicly.

LITERARY

We teach how to create compelling copy for marketing materials, writing grants, and ethnographic story telling to youth. This program leads to paid opportunities with creative agencies, media/editorial, and and in some cases creating books to sell.

PERFORMING

We teach the fundamentals of live and recorded music production as well as the essential skills of arts and entertainment management. This program leads to paid opportunities for sound engineers, mixing at concerts, and managing music and visual artists.
© 2015. The Futures Fund